Graduates are a different breed of people all together. They are what is commonly referred to as Millennials, those born after 1980. And recruiting graduates requires a significantly different approach if you want to attract the best graduates to work at your company.
Recruiting graduates can be an awesome way to bring fresh ideas into the company to look at things in a different way. The biggest challenge related to growth and innovation that companies face today is the ethos of "We've always done it this way here". Graduates can help you think about problems differently and solve problems much more creatively. Recruiting graduates should not be seen as a source of cheap labour within your organisation, graduates can significantly help an organisation to develop by improving systems and process.
Bringing younger staff into your company who have been brought up with everything digital from laptops to tablets to mobile phones and more can have a significant impact on the way things are done. By taking the fresh ideas from graduates and moulding them into your company you can end up with fantastic long term employees who can add significant value to your company. Graduates are capable of learning things extremely quickly, arguably faster than the current employees who are busy in the day to day activities of their jobs. Bringing an enthusiastic graduate into your organisation ensures you have the continuous supply of new ideas and perspectives in your organisation, often bringing skills with them which are brand new, including many of the digital skills required in the creative industries and throughout your company.
Remember though, when recruiting a graduate, they aren't going to have the years of experience and the depth of skills your current employees have. Graduates are different. Graduates bring with them many extremely valuable transferable skills such as problem solving, communication and team work, presentation skills, organisational skills and the ability to analyse data and evidence before making decisions. Most further and higher education courses now have all of these valuable skills intertwined throughout the courses that are being run to ensure the graduates are of value to employers once they leave education.
Graduates Are Waiting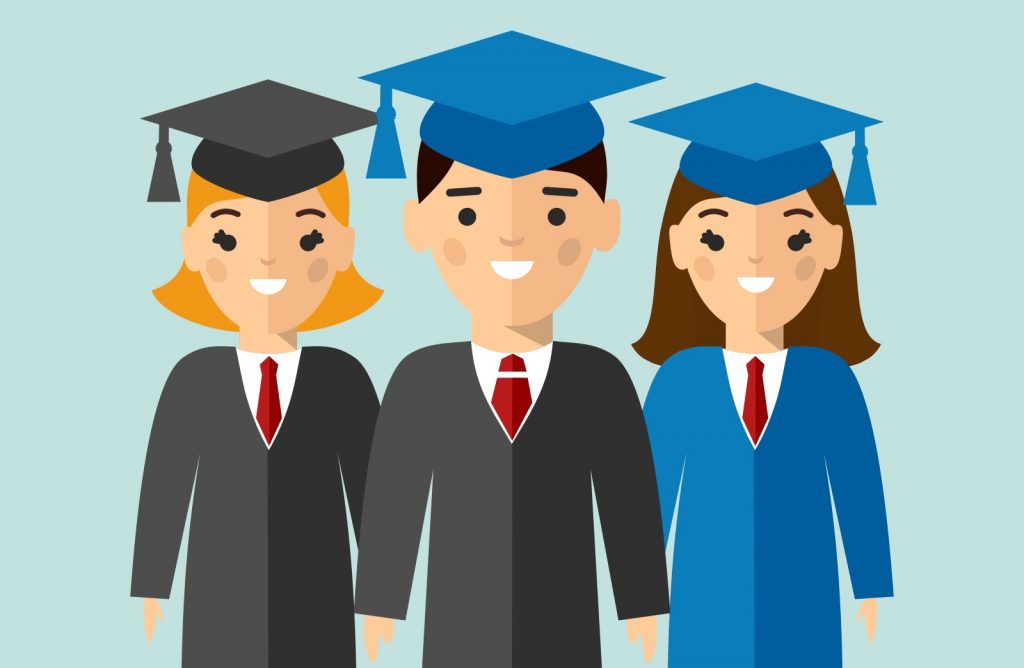 Within the UK alone, there are over 2,600,000 per year graduating from higher education institutes alone. This is not to mention the number of people graduating from further education institutes who go on to look for work. Naturally, as you would expect, many of these people then go on to look specifically for graduate positions within companies like yours. And this isn't just straight after graduation either. Due to quantity of people graduating, they continue looking for job vacancies until they have found one.

Graduate Recruitment Strategy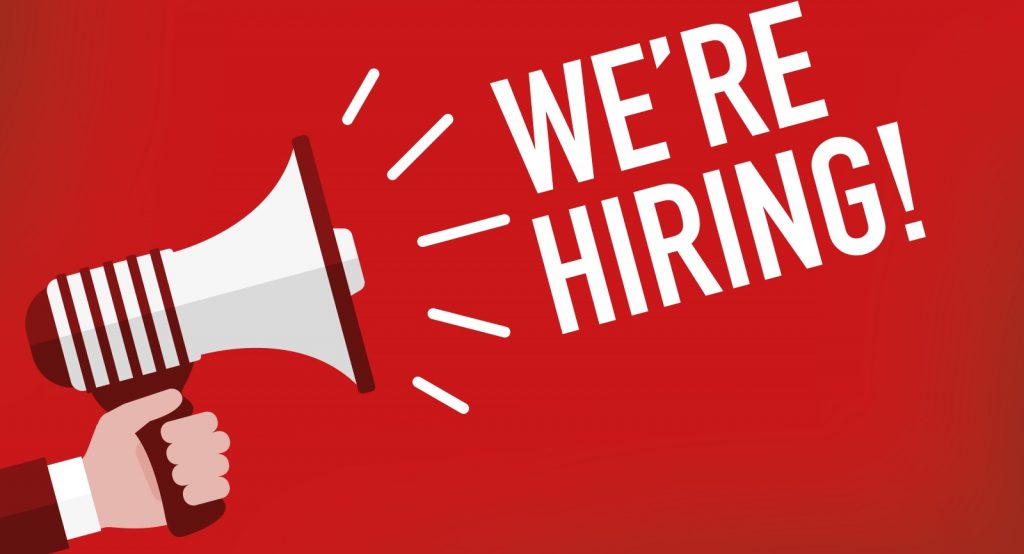 To effectively recruit graduates and attract graduates to work at your company though, you need a clear strategy in place. Most large employers already have well defined and well known graduate schemes available for new graduates. This often results in the larger organisations getting the cream of the crop from graduates every year when a new batch of fresh people graduate. This leaves a situation with the majority of other businesses scrambling to find the other graduates to recruit. You need a clearly defined offering to attract the best graduates to work at your company.
Define Your Graduate Offering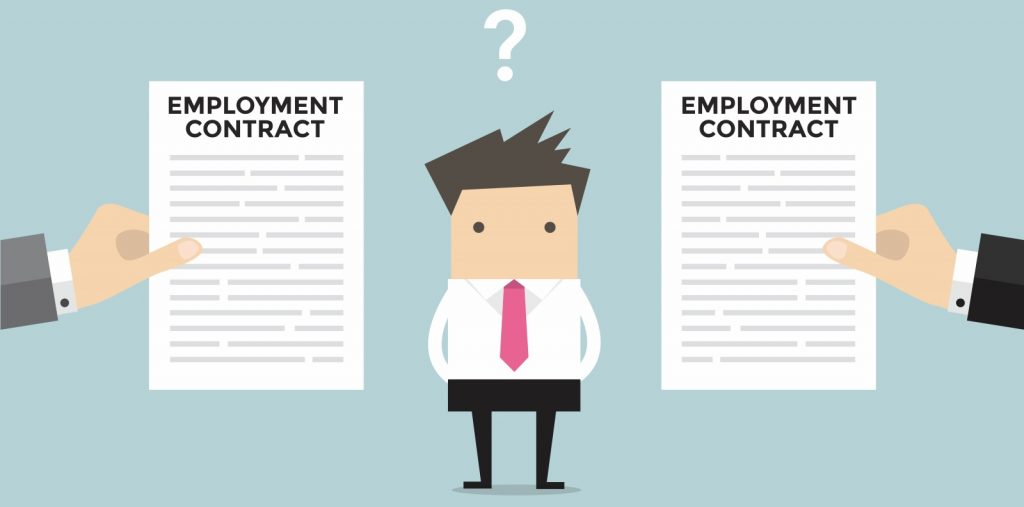 Firstly, why should a graduate want to come and work at your organisation? What's in it for them? When the best graduate talent has the choice of working at one of the many blue chip companies on their doorstep and further afield. You need to clearly articulate what is so awesome about your company that means that you have graduates lining up at your door to want to work for you.
Graduates are looking for companies that have training and mentorship opportunities as part of the graduate training scheme. Showcase a clear career path for graduates within your organisation for the right person and how they can develop over time and gain new responsibilities.
The world is a different place today and graduates expect a lot from companies. They aren't interested in working for 30 years within the same organisation for a reward of the golden clock for long service. These days have gone. The best graduates are smart, switched on, ambitious and can truly revolutionise a business by bringing in new and fresh ideas. While they may not have an enormous amount of experience, they have ideas by the bucket load, so channel this creativity within your organisation. Make it clear that this is what you want them to be doing as part of the graduate scheme.
What are the career paths for your graduates who come and work for you? Graduates want to know that they are going places, not that they are just going to become another cog in a corporate machine. Clearly outline the various options for graduates who come on board within various roles throughout your organisation. Showcasing the on-going training and development to support the graduate throughout their career. Do you have past graduates you can use as a case study to show how they went from graduate to head of department within 5 years or similar? These real world examples can be extremely beneficial to entice a graduate to come and work for you.
Most graduates have been learning about the latest systems, processes, theories and technologies as part of their courses. They want to continue doing so when they jump into the world of work. How can you showcase yourself as an innovative company to work for? Do you run regular training and workshops about the latest and greatest technologies? Do you have a research department experimenting with new materials or alloys? Do you have an innovation hub that everyone within the organisation can get involved with to develop new ideas for the company? These are exciting areas that will attract graduates to come and work at your company.
Make sure you have regular checkpoints for salary reviews which is clearly outlined within your graduate scheme. This will highlight to potential graduate employees that you are serious about training and development. After all, a higher salary comes with more responsibilities which is what graduates are looking for throughout their careers.
Most importantly though, make sure your graduate scheme is detailed on your website in a public place that is accessible by everyone. Not in a shiny PDF document or a Word document that needs to be downloaded. Just a normal page on your website. This will help to highlight how important the graduate schemes are within your company which people will be able to see and will be encouraged to apply for. Be clear about what you want the graduate to do though, it is so important that it is not just a generic piece of information. When graduates read job vacancies that are generic and listed as graduate roles, the only thing that goes through their heads is that they are going to be making cups of tea for everyone and paid a low salary. The more detailed you can be when posting your graduate job vacancies, the better chance you have at recruiting the best graduates.
There are many types of graduate schemes that you may want to consider when looking to recruit graduates. Several of which include;
Graduate Management Schemes
For those graduates who are looking to move into management roles, why not create a graduate scheme that is designed specifically to lead graduates into management positions within a 3 year period. Tailor all of their activities and training towards this goal to build a growing pool or managerial staff within your organisation.
Cross Departmental Graduate Schemes
For those graduates who are looking to move into senior roles within your organisation such as head of department or director level, why not create a cross departmental graduate scheme which is designed to give the graduate an overview of your entire company. Showing that over a 5 year period you expect them to be working at a very senior level and utilising their knowledge and experience of the business to drive strategic changes and deliver projects.
Functional Graduate Schemes
For those graduates looking to become the leading expert within a specific area of your business, why not run a create a functional graduate scheme that is designed to train them up over a 3-5 year period to become the leading go-to person about this specific area of your business. This can be a fantastic opportunity for succession planning to pass on knowledge within the company to the next people.
Building Your Employer Brand Online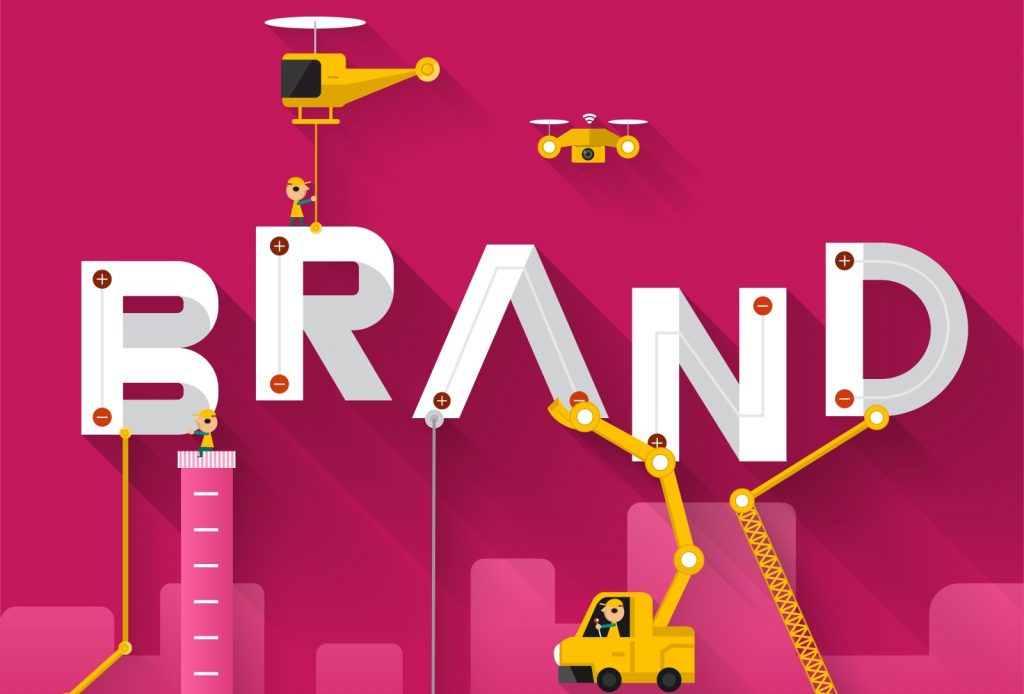 Ok, so now you have your graduate offering defined. You know what you are looking for when recruiting graduates. Now you need to make sure your company is branded well to attract the best candidates. Remember, graduates are looking to work with companies who have a clear graduate offering. Part of building your employer brand online is articulating your graduate careers on your website.
When looking to recruit graduates, put yourself in the shoes of the graduate. They are going to be researching many companies who have job vacancies available, so to attract the best candidates, you need to be visible where graduates are actively looking for work, and that place is online.
Millennials spend an awful lot of their time online whether that is on social media channels such as Facebook, Twitter, YouTube, Snapchat, Periscope, Instagram and the endless other social media channels that are available or browsing website to find the latest graduate jobs and vacancies. This means that if you want to recruit graduates, then your company and brand needs to be visible where they are. If graduates see that your brand isn't on the core social media channels of Facebook and Twitter, then it's unlikely that they will feel drawn to working for your company.
Promoting Your Graduate Scheme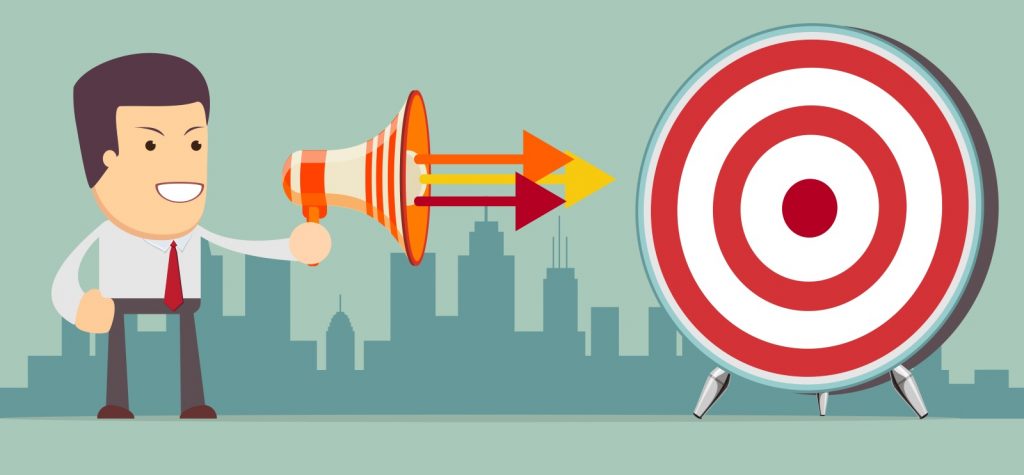 Now you have your graduate scheme available and your employer branding in place, it's time to let the soon to be graduates know about your graduate scheme. If you go straight into promoting your graduate vacancies without people knowing about your graduate scheme, you just look like another employer with graduate vacancies with no thought about what graduates actually want.
It's extremely important to start this process as early as possible. Connect with local colleges and universities to make sure both students and lecturers know about the graduate schemes that you company is running. Why not visit the education establishment to deliver guest talks to students? Why not offer work placements to students to get them hooked into your brand as early as possible and start building the relationship with them before they graduate. Invite them to the events you are running while you are trying to attract the best talent and candidates to your company. It will be much easier to recruit graduates when you start this process early.
Promoting Your Graduate Vacancies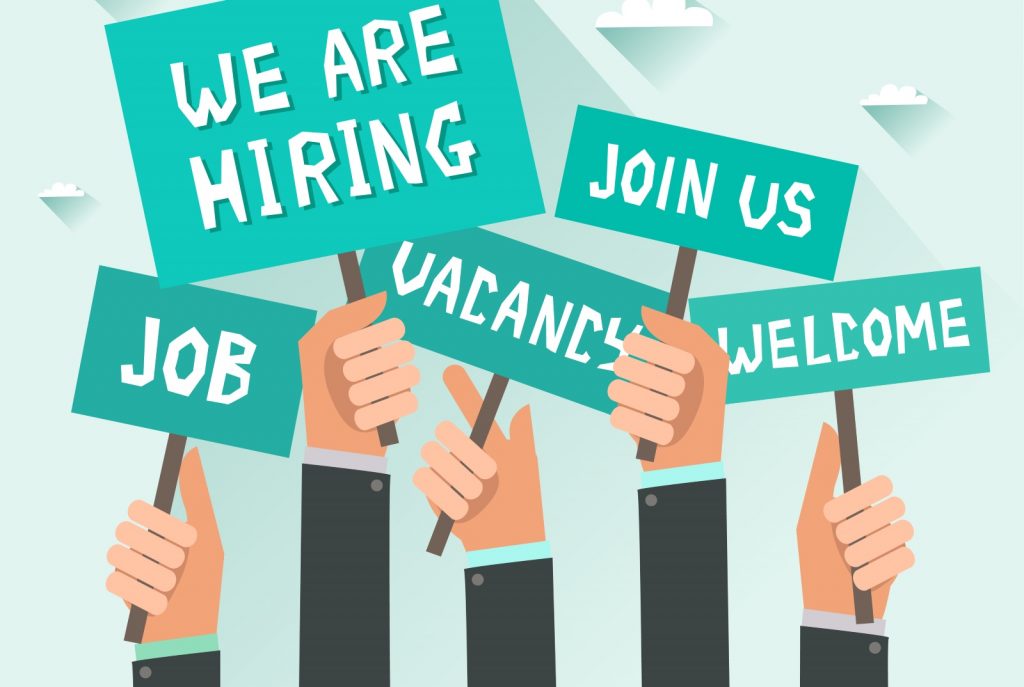 The next step to effectively recruiting graduates is to promote the individual vacancies that you have available. It's not good shouting from the rooftops that "We have graduate vacancies". Get specific. Tie these vacancies into the various graduate schemes that you run within your company. To attract the top graduate talent to apply for your vacancies, list out the vacancies that you actually have available. Post separate job vacancies in various places to reach a wide number of potential candidates;
Attend student and graduate careers fairs that are run in your local area
Post graduate jobs on Tendo Jobs to reach the many graduates looking for vacancies on the website
Post graduate vacancies on various graduate specific online portals
Post graduate jobs on local university and college websites
The wider your reach the more candidates you will attract. All of the above are generally free or very cheap to do so. Most importantly, by encouraging applications to be through the Tendo Jobs platform, you can benefit from our ApplicantRank algorithm which can automatically prioritise the best candidates for your graduate vacancies and manage the entire process through our Applicant Tracking System seamlessly.
Seamless Recruitment Process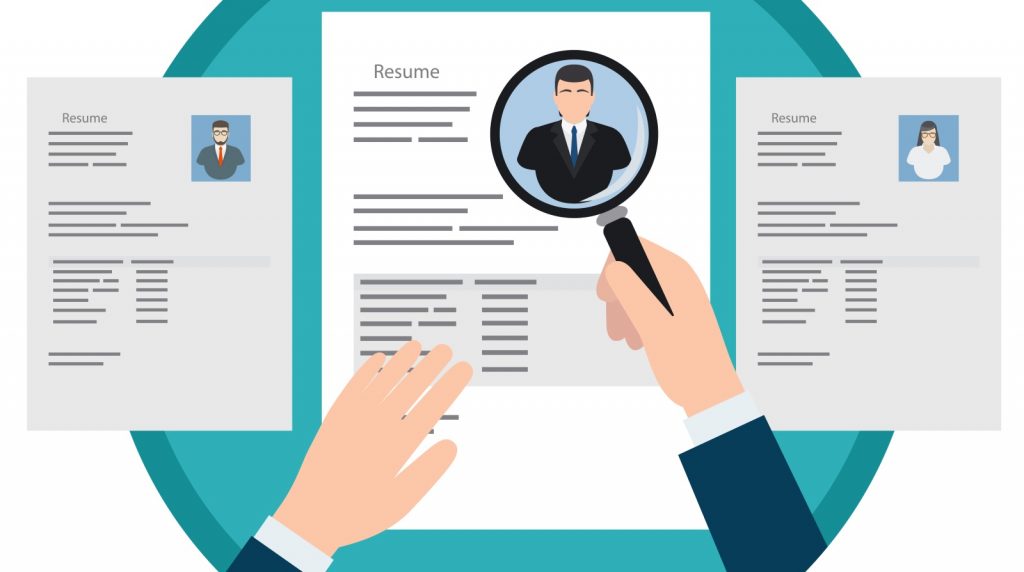 It is fair to say that graduates expect a lot from employers when applying for job vacancies. Millennials have been brought up with a seamless integration of technology used throughout their daily lives and they expect no different when applying for jobs.
If your recruitment process is the one you implemented back in 1999, then you are pushing away the best talent from your organisation before you even get a look in. Ditch your outdated processes with PDF or Word document downloads, paper based application forms and horrible applicant tracking systems that don't work on mobile devices. The best graduates will leave to go and apply with a competitor before they go any further with yourself.
Remember when recruiting graduates, recruit on attitude, personality and potential, the skills can be picked up on the job. Always talk up your company culture again throughout the process and outline how much of an amazing opportunity this is for the right graduate. Look at the extracurricular activities they have been involved with throughout their education to get a well-rounded picture of who they are as a person.