The best talent wants to work at the best companies and they take no prisoners when looking for their next challenge. As a company looking to recruit the best talent within your organisation, you need to attract the best talent in the first place. They have to want to work for you as they have choices to work elsewhere at a competitor.
Are you a world class company? This doesn't mean that you have to be a global organisation, what this means is that are you really the best company at whatever it is that you do? If the answer is no, then it's unlikely that you are ever going to recruit the best talent on the market. The best employees want to work with the best companies.
Let's look at what you can do to attract the best talent and candidates to your organisation. There are many different strategies that you can implement with virtually zero cost associated with them.
Talent Attraction Strategy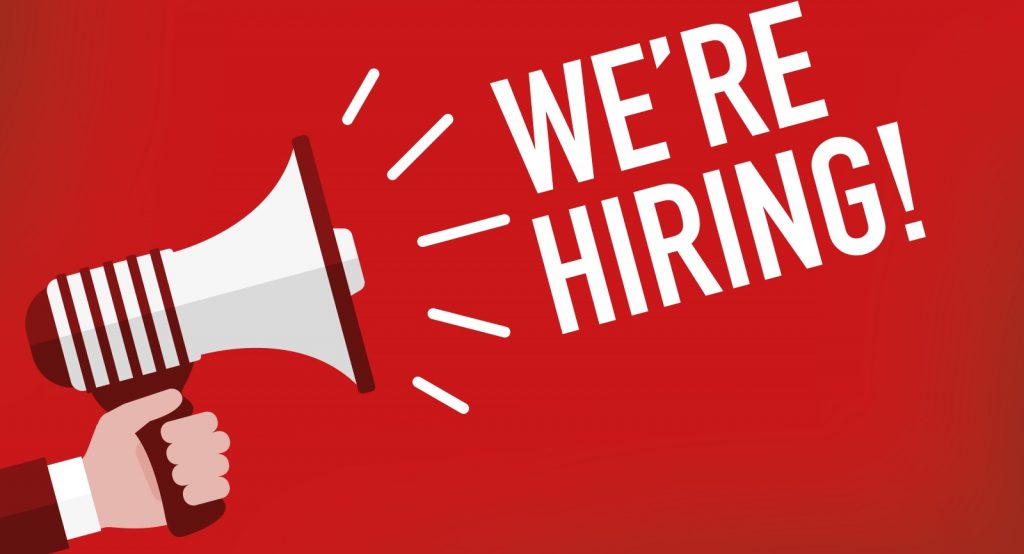 A scatter gun approach to recruiting the best candidates is simply not going to work. You need an effective strategy in place to recruit the best talent. This strategy needs to fully understand what these active and passive job hunters want to see in a potential future employer and what they are looking for from a job.
Your strategy is likely to differ considerably depending on the industry you are working in, the size of your organisation, the resources you have at your disposal, the technology you have adapted within your organisation and the types of roles you are recruiting for. There is no one-size fits all strategy that you can use as the best talent throughout your organisation will be attracted to different aspects of your company.
Company Culture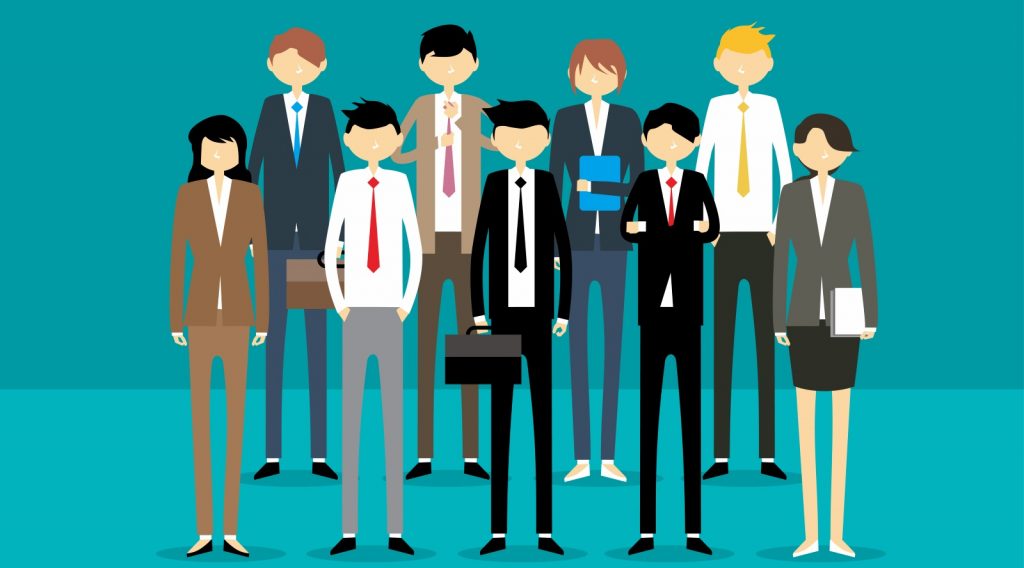 When looking to recruit the best talent, when you start to get under the skin of what the best talent is actually looking for, they don't think along the lines of "Oh, here's a job that I could do". No. Instead, they have to want to work somewhere. Many top candidates within organisations have rather vocal and strict principles that they will not budge on in any way with certain candidates completely avoiding industries such as gambling and pay day loan type industries. Unfortunately this is nothing you can change. What you can do though is attract the best talent that fits with your company culture.
Are you a very corporate organisation or a more relaxed, easy going and fun organisation to work for? The best talent will be attracted to various aspects here and you will find that when a corporate candidate starts working in a more fun environment, cultures clash and they rarely last very long and the same is true the opposite way too. The best candidates want to first decide if you as an employer are the right fit for them. If they are, then they may take a look at what jobs you have available.
What this means is that as an organisation, you need to be showcasing your company culture through everything you are doing. Running a charity day? Great, take a video of the event, lots of photographs, blog about the money raised and send out a press release about how much money you have raised for the charity of your choice. Giving our ice creams to employees on hot sunny days? Great, share this content on social media, people love this type of culture. Running an innovation hub within your organisation? Fantastic, share some of the crazy ideas that people are coming up with when employees are given the time to experiment with new ideas. Fruity Fridays and free gym membership? Brilliant, tell the world about the latest mountaineering challenge, marathon or activity day the team have taken part in, share the experience with your potential future candidates.
There are endless items you can do to share your company culture with the world. Often company culture is mistakenly seen as quirky things around the office like large animals, picnic benches, fake beach scenes and plastic grass. The best talent sees right through this, they aren't attracted to these types of things. They want to work with the best company and the best people in the industry. Your company culture, whatever this is, is embedded through the activities that happen on a daily basis throughout your organisation. Embrace this and share your awesome company culture with the world. The best candidates are attracted to this.
Always remember, sell your company's mission, vision, values and culture. Make sure that the best candidates know why they should work for your organisation and not a competitors down the road.
Recruit for Talent Not a Job Title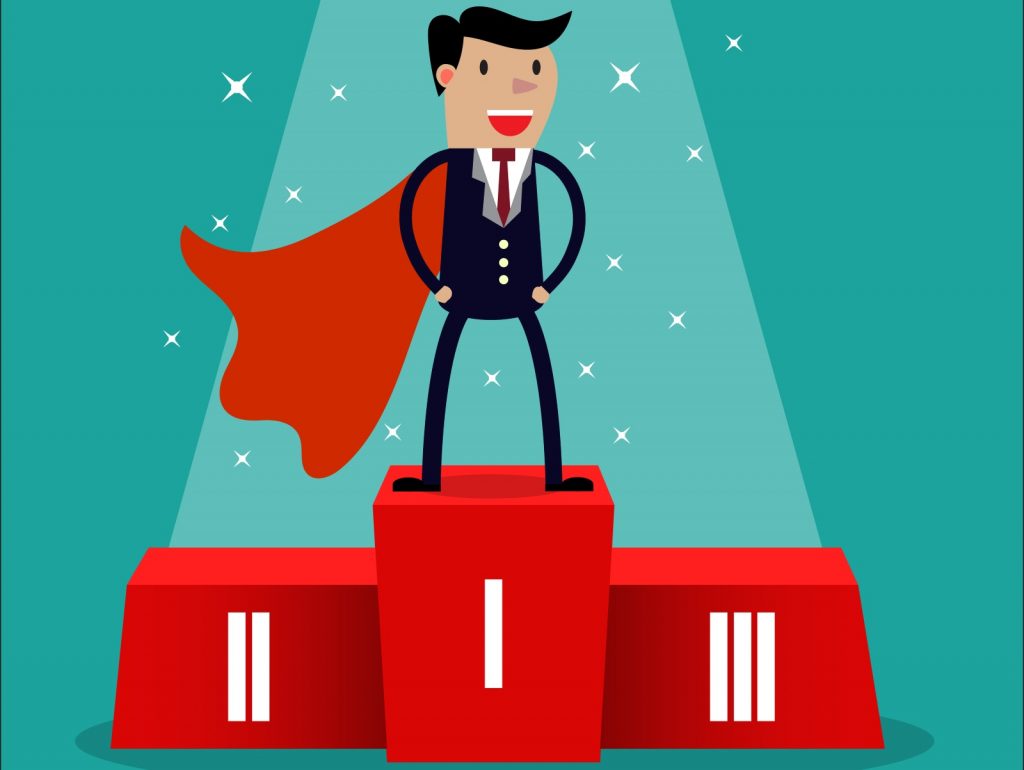 The best talent does not take the form of a specific job title. With many 'Managers' often only managing their self and the office pet within an organisation. The best talent is, well, shall we say, talented. They are capable of adapting their self to many situations seamlessly solving problems, overcoming challenges and being a great member of the wider team. When you are recruiting for the best talent, respect that talent and seek to understand how they can be of value to your organisation.
Having seen many organisations recruit for an extremely specific set of skills or experience, it is no wonder they find it difficult to find the best talent then cry wolf when they aren't attracting anyone for the roles, let alone the best talent. When you're looking to recruit an "Engineer with experience of making blue widgets for engine parts on passenger airlines with a degree in blue widget engineering from the Institute of Blue Widgets and who is a member of the International Blue Widgets Association", well, you aren't going to be that successful when attracting the top talent to your organisation. You see, the top talent is more likely someone who would apply for a job vacancy that is advertised as "Senior Engineer with Experience Manufacturing Small Parts". The talent that would apply for a broader set of requirements is the talent that is capable of adapting to what you need, rather than just doing what they are told to do.
This being said, the best talent will only apply for a job vacancy that is specific about what they actually require someone to do. Almost every job when someone starts ends up being extremely varied based on the ever changing needs of your organisation. Provide concrete examples of what you will require someone to do when they start. This helps the best talent to see how many of the day to day activities they are capable of doing and how many they may needs to up skill in. Instead of listing every requirement as essential experience, be flexible, the best talent can pick up new skills in no time at all.
Look beyond the traditional CV or application form, we live in a digital world with many of the best candidates having their own personal websites, professional social media accounts on the likes of Twitter, Facebook and LinkedIn along with many industry specific digital profiles. The best talent gets involved in a lot of areas. Never put too much focus on recruiting the best talent that has "relevant experience", this is the downfall of many employers. Instead realise that the best employees are smart, innovative, and resourceful and will add tremendous benefit to your organisation and build on that relevant experience. Think of the best talent as being a pro athlete, no matter what their specialism is, it is far easier to recruit a pro athlete and mould them to your organisation than it is to recruit a pro athlete that has experience in the 100m sprint. A pro athlete would soon be able to adapt their self to the 100m sprint and become an awesome member of the team.
Engage With the Best Talent Before You Need Them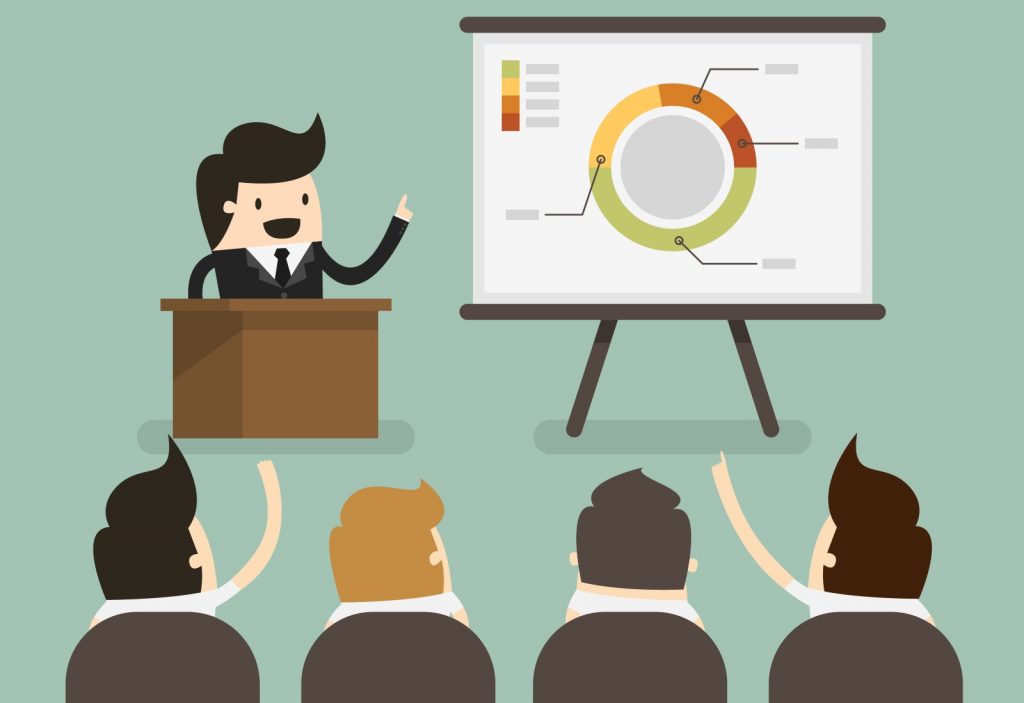 The best talent get involved with things. Whether that is online activities or activities in the real world. To attract the best talent to your organisation, you need to get involved with them at an early stage. Understand what they do, where they hang out and how they behave. No, not stalking them. Instead, do they attend any local MeetUp groups, or industry specific conferences In and around the area? Do they attend regular training courses or even speak at various events their self?
This will not only help to keep your organisation at the fore front of their mind, it will also provide an opportunity for you to share your company culture with them. By meeting living and breathing current employees, they will get a much better feel for your company culture and will be more likely to be attracted to working for you when the time is right.
Want to really stand out? Then run some of your own events at your company or sponsor a community event that relates to your industry so the people and potential future employees attending can see how great you are as an organisation. Run an open day at your offices, invite the community within your specific industry to come along to a talk that you are running or invite guest speakers to share their expertise about changes within your industry. Be creative and you will start to attract the best talent to your organisation in no time.
Promote the expertise within your company at local, regional, national and international events within your industry. People working in your industry, who could be future employees, will be attending these events and will recognise you, your staff and your organisation as experts within your field. Remember, the top candidates want to work for the best companies, so prove to these job hunters that you are indeed an awesome company to work for. This is not only focusing on active job hunters, but passive job hunters too.
Remuneration and Employee Benefits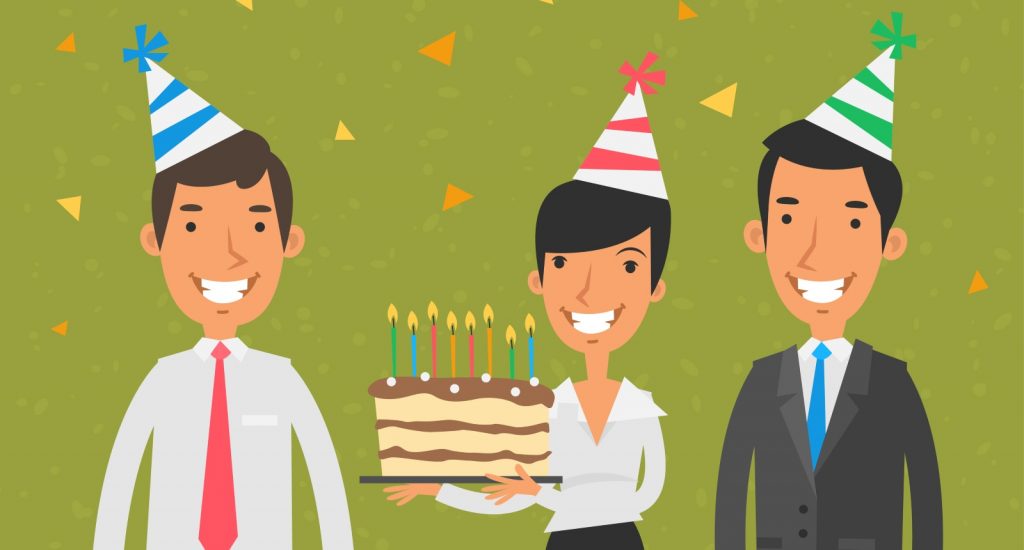 It goes without saying, but let's say it anyway. You pay peanuts, you get monkeys. To recruit the best talent within your organisation, a competitive remuneration package is the baseline starting point to ensure your organisation is taken seriously by the candidates. If the salary role for the job is under par when compared with competitors, then job hunters aren't going to be interested. That being said, a competitive salary for the role is not the only item that the best talent look for. The thing is, the best talent can receive a competitive salary from a number of companies within the area, so you have to stand out as an employer beyond salary. We've already covered the importance of showcasing your company culture and this very much follows on from that thread.
What is it that you can include within the offer to the best candidates that either only you can offer or that your competitors aren't offering? This doesn't have to be enormously expensive things either, sure the additional benefits can be expensive if you so choose. Many of the top organisations have a whole host of employee benefits ranging from flexible working, home or remote working, free child care places, fruity Fridays, gym membership, unlimited holidays, free health insurance, company pension, training budget, working with industry leading technology, working with the best talent in the industry, working in a trendy location in the city, and so on. The important point is that to recruit the best candidates, you need to offer them the best experience in addition to a competitive remuneration package. The overall package on offer to the candidates is what is going to attract them to work at your company.
Job Vacancy Listing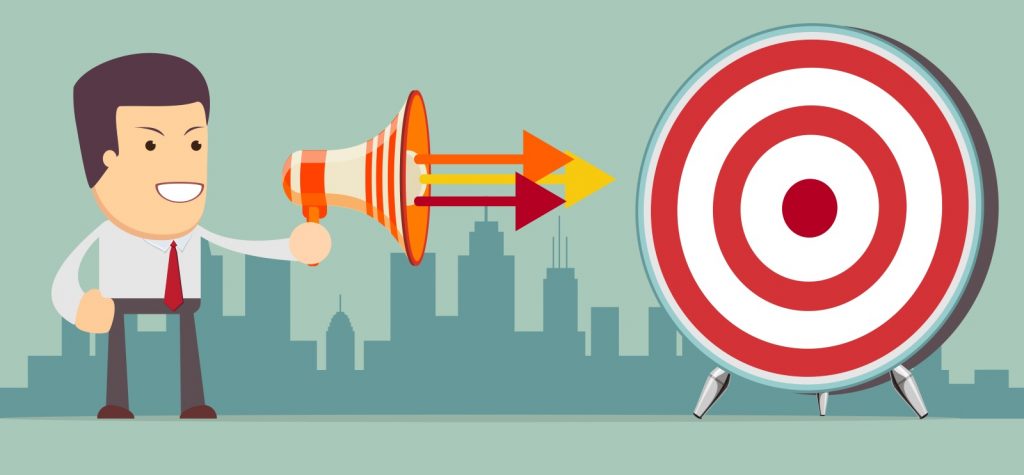 Ok, so you're all set with your company culture, recruiting for talent not a specific piece of relevant experience, you've been engaging with passive job seekers at relevant industry events and you've outlined your remuneration and employee benefits package on offer. Now you need to fit all of this into some kind of semi-structured job vacancy listing and tell the world about it.
Make sure you are listing the basic information in your job vacancy listing such as salary information and company or job role specific benefits. If you miss out this basic information, the best talent is simply going to look elsewhere and not even bother applying. The best candidates are looking to work at the best organisations and they want to see clear information in job vacancies outlining the job description, what they are going to be doing, what they key skills, qualifications, experience and knowledge is required for the job role. When you can articulate precisely what you want, the best candidates will come flocking.
For this reason, we've built a structured approach to posting your job vacancy on Tendo Jobs which allows you to break out this key information and articulate exactly what you are looking for from the best talent on the market. When you do this, the best candidates can showcase how well they meet your requirements, before everyone is then run through our ApplicantRank algorithm to automatically prioritise the best candidates for you, saving you hours from sifting through generic CVs and application forms.
Promoting your Job Vacancies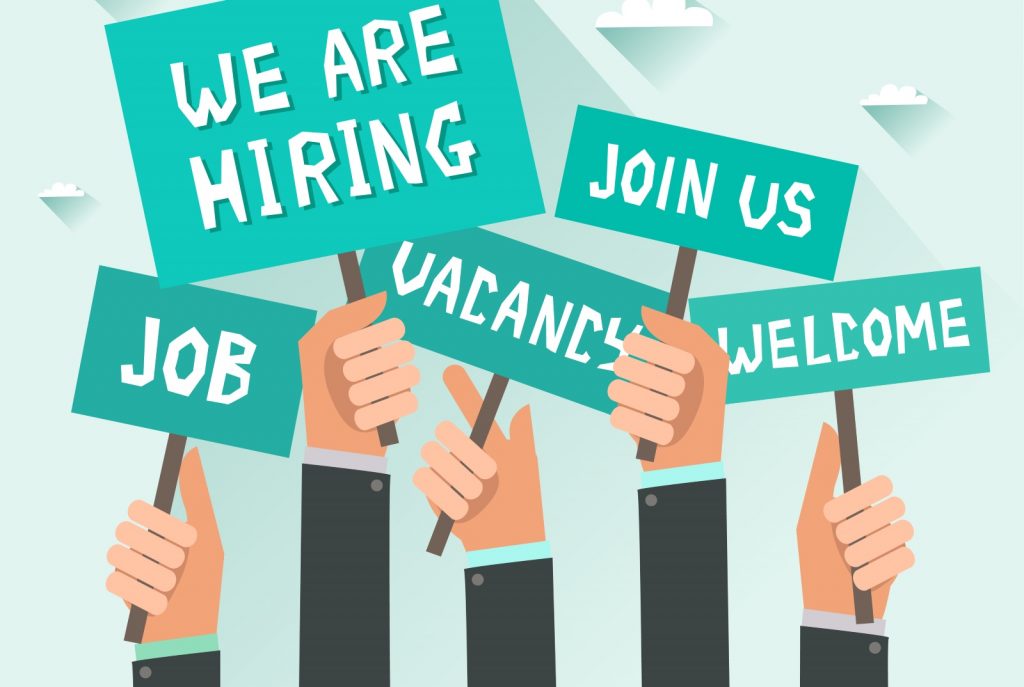 It's a sad fact that most job hunters who live and work right on your doorstep likely don't know you even exist as a company. Unless you are a large brand who is very involved with the local community, people will likely have never heard of you. This means that you've got to work even harder to attract the best talent to your organisation. The best talent hangs out where they hang out, whether this is online or offline and this will vary between industries. Suffice to say, that the best talent isn't going to come knocking on your door just because you placed a job vacancy on your blog last Tuesday morning. The best talent will likely have no idea you are even recruiting, even though they are likely within a 5 mile radius of you right now. We regularly hear employers stating that "This is how we do recruitment at our company", well, sorry to say, but you aren't going to be attracting the best talent with such rigid, inflexible and closed minded recruitment practices. The best talent doesn't care about your recruitment processes, they expect it to be seamless for them.
So here's a few ideas of how to promote you job vacancies;
Use your own social media channels including Twitter, Facebook, LinkedIn, Pinterest, Instagram, Snapchat and more.
Expand your search reach by using multiple platforms so job hunters see that you have vacancies available. Make it easy to manage by ensuring all applications are completed on Tendo Jobs to benefit from the ApplicantRank technology.
Use your existing employees to market your company and the vacancies available. Most employees within your company likely have a network of people from between a few hundred to a few thousand, so make sure your own employees know you are recruiting so they can tell their contacts too.
Get involved with careers fairs in your local area. Careers fairs attract a large number of both active and passive job hunters, so get involved in both generic careers fairs and specialist ones too so people are aware that you have vacancies available.
List your vacancies on TendoJobs.com, it's free to do so! We have thousands of active job hunters searching for vacancies every month. Do not miss out on this opportunity to increase the exposure for your job vacancies.
List job vacancies on your own website on a dedicated Careers page so people visiting your website know that you are actively recruiting. If you're having to battle with the IT or web development teams to do this, then the Tendo Jobs Embeddable Branded Careers Page technologies could run your entire careers page for you. It's just 4 lines of code the IT people have to copy and paste then it's up and running. Simple.
Run an employee referral scheme so when an employee successfully introduces a new member of staff to the team, reward them either financially or with a gift of some sort.
Connect with your local schools, colleges and universities to engage with potential candidates both now and in the future. Be proactive.
For larger organisations, why not run a separate Careers account on the various social media channels to allow future job hunters to start up to date with vacancies at your company. On Tendo Jobs, job hunters can Follow your Company too so that they are automatically updated as soon as you post a new vacancy that is relevant to their self.
Your Recruitment Process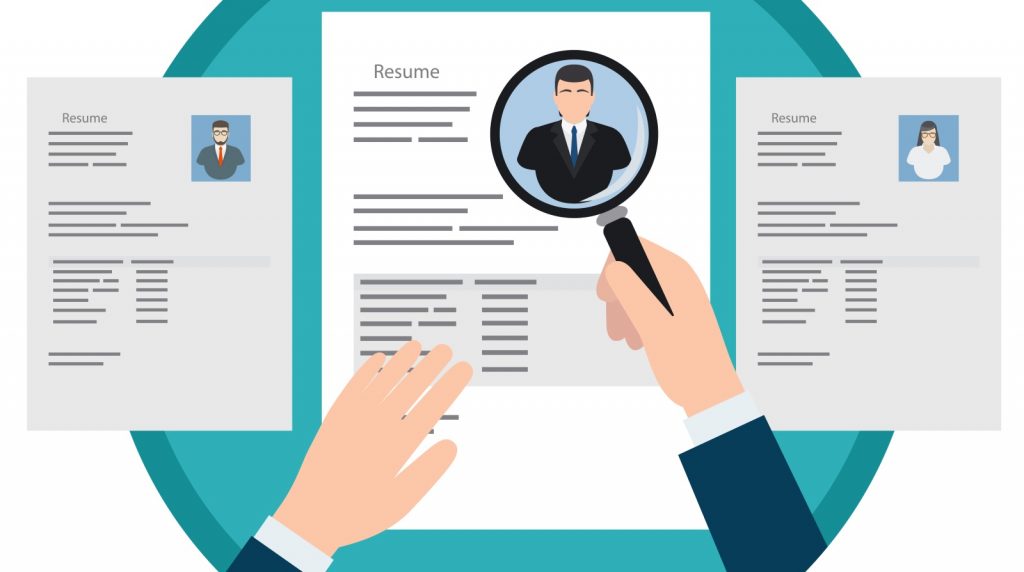 To attract the best talent and candidates to your company, your recruitment process needs to be top notch and slick. It needs to work seamlessly across all devices including laptops, desktops, tablets and mobile phones. If your company is still asking candidates to submit CVs, paper based application forms, downloading PDF documents from your website, asking employees to create an account on your website, or worse, asking people to send applications through the post to you, then it's fair to say that you've already lost the best candidates. The best talent expects a seamless experience with your recruitment process and any hint that there are challenges, they will apply for vacancies with your competitors.
That's why Tendo Jobs exists, to make recruitment seamless for both job hunters and employers, so be sure your job vacancies are listed on your account so the best candidates can apply for your vacancies as soon as they become available.
Make sure you're keeping candidates in the loop at all stages. The best candidates aren't available for long, so you need to be quick. Make the application process as simple as possible with the Tendo Jobs technology and if the candidate isn't suitable, let them know as soon as possible. When candidates apply for your job vacancies and receive a generic template email back stating "Thank you for your application, if you have not heard from us within 4 weeks, assume you have been unsuccessful", this doesn't particularly paint your company in a brilliant light. This "I can't be bothered to let the candidate know" or "I don't have time to let the candidate know" approach only says one thing to the best talent, that your organisation hasn't got an effective recruitment strategy and likely don't have any effective anything strategy, so they aren't going to want to work for you. On Tendo Jobs, we've made the process of keeping candidates in the loop as seamless as possible with our Applicant Tracking System, simply click a button and the client is informed when they have been invited to interview or found to be not suitable for the vacancy. Simple.
Job hunters do not want to create an account on your website just to apply for a single job. Job hunters want to apply for job vacancies in an efficient way. Just imagine how long it would take for a job hunter to create an account on every single website they applied for a job directly to an employer. They would spend their life creating accounts and entering the same information time and time again, it is pointless, and something that the best candidates know, which is why they simply will not entertain this process. That's why we've built the Embeddable Branded Careers Page technology on Tendo Jobs, which allows candidates to visit your website to view vacancies then apply for your vacancies through their Tendo Jobs account, meaning they save significant time by only applying for vacancies with the information they need to enter.
Going back to the real basics though, make sure the email addresses actually work on your website. From our own surveys we've done, around 5% of email addresses listed as the main contact point on company websites don't actually work. You aren't going to receive many candidates if they can't get in touch with you. Better still, provide direct contact to your HR departments should the candidates have questions relating to the role they are applying for.
Most importantly though, to attract the best talent to your company, you need to make sure you are using the latest and greatest technology as part of your recruitment process. The best people use the best technology and expect leading companies to do the same. If your recruitment processes are outdated, you have already lost the best talent to your competitors.
Thinking Differently With Other Options

Within many industries there are cries about skills shortages. The reality is that for most industries, there isn't actually a skills shortage at all, there is simply a fixed view of the world and an inflexible way of thinking about solutions. There are actually many solutions to achieving your company goals, some of which are clearly employment focused, with other options being outsourcing, freelancing and partnership and collaborative work.
For virtually every industry, there are other ways of delivering projects. The more skilled a job is, the higher the chances are that there are smaller specialist companies that exist to serve these industries. One prime example is that virtually all organisations are struggling to recruit for Java software developers currently. When in reality, there are many organisations that could support the work required who have available Java software developers at their disposal for a variety of projects.
As an employer you have the power to make the conscious choice to pay job hunters higher salaries by significantly saving costs on your recruitment processes. The best candidates expect competitive salaries as a baseline, so make sure you aren't wasting your salary budgets by paying external companies finders fees when you recruit a member of staff, pay this money to the new employee instead and you will attract the best talent in your industry.