Most job hunting today is a very short term process, in other words an employer decides they need someone with certain skills, knowledge or experience and they expect them to be in the role yesterday. The reality is that for employers to recruit efficiently and for job hunters to find work rapidly, future planning is key. That's why we've been working hard to make this connection as simple as possible for both parties and have added a predictive analytics algorithm to job searches to allow both job hunters and employers to plan further in advance.
Predictive analytics is the branch of advanced analytics and data mining which allows us to predict the future skills, knowledge and experience employers will need within their organisations. By using predictive analytics we are able to match job hunters directly with employers who will need their skills at the point when they are next recruiting.
To get started, simply search for your next job and you'll automatically be shown relevant companies that require your skills, knowledge and experience. Be sure to follow the relevant companies that are identified so that you can be informed when they are next recruiting on Tendo Jobs.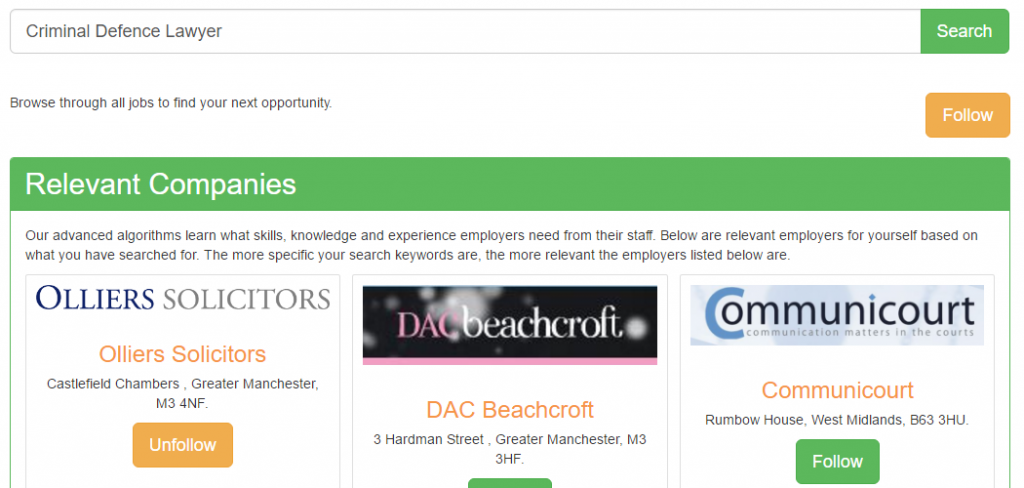 To highly target your job searches, we have also added Exact Match searches, allowing you to find the precise job title, skills, knowledge or experience that employers are looking for. To use Exact Match searches, simply wrap your search query in double quotes such as "Operations Manager" which will identify all companies that require the skills of an "Operations Manager" within their organisations.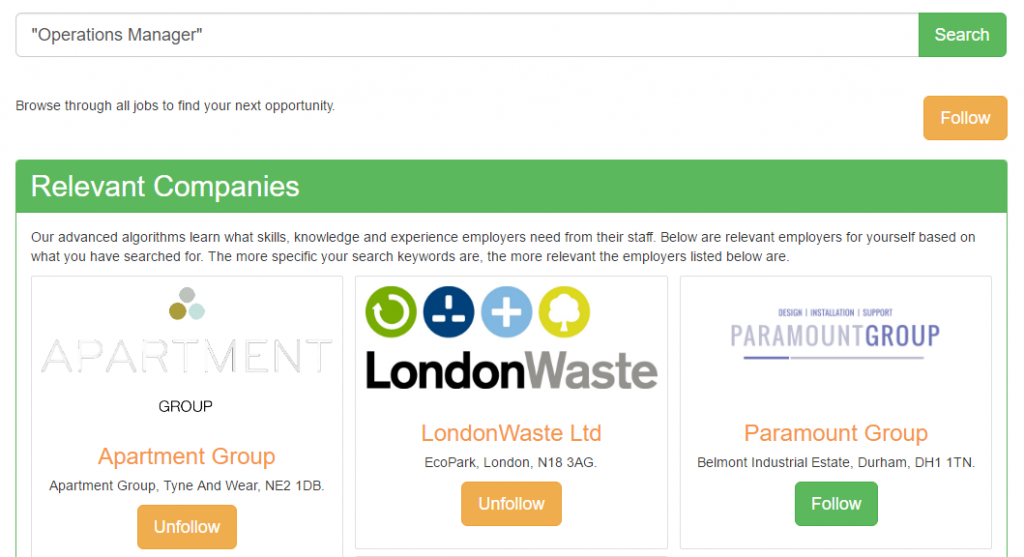 We're continually enhancing our predictive analytics algorithms and we are continually expanding the reach to include more local employers. If there is a local company within your area that is currently not listed on Tendo Jobs, be sure to recommend this employer and highlight that you would like to work for them within your Job Hunter Dashboard and we can do the rest.