Finding a job in this day and age can be a tough nut to crack. Yet it needn't be. The challenge job hunters face are common across all industries and all salary levels, the main challenge being actually finding jobs that are currently available. Let's look through a selection of the ways you as a job hunter can find a job along with the pros and cons of each. It's important to look around and see what is available without dismissing various options available to you.
It goes without saying, but the internet can be your best friend and also your worst enemy. Being able to find seemingly endless information online about virtually anything you can imagine then surely it should be relatively simple to find a job, right? Well, unfortunately not and there are many reasons why this is the case. So let's look at a few options on the internet to find work.
While job hunting can seem difficult at times, it is true that on the other side of the fence, employers are screaming that they cannot find the right staff to fulfil the jobs they have available. There are lots of jobs available from employers, it's just a case of finding these jobs that are available in the first instance which is often a time consuming activity.
Employer Websites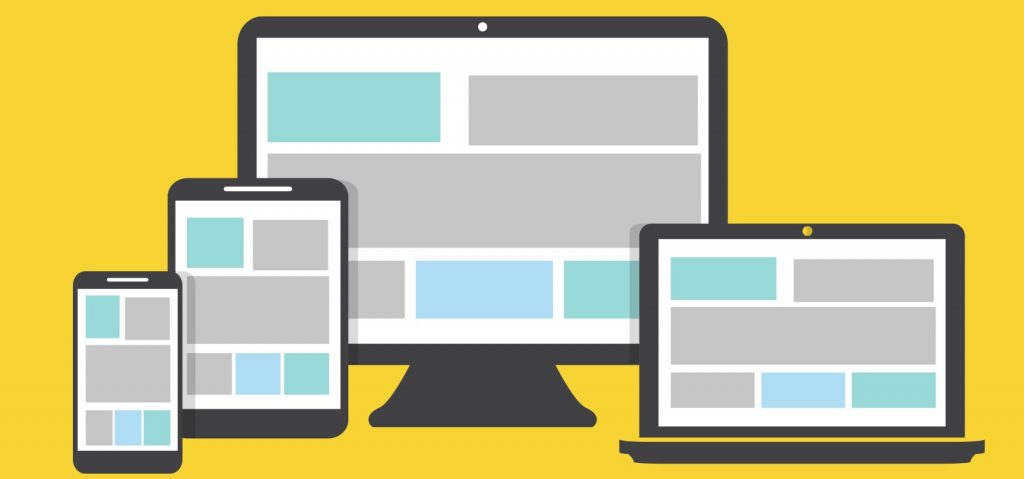 Finding job vacancies on employer websites within your local area first requires that you know who the local employers actually are. Most people couldn't name 20 local employers who are within a half mile radius of their house. Why would you need to know these before looking for a job? You'll have had no reason to know who these companies are. You've probably been driving past the same employers for the past 5 years in your old job and have never even clocked the name or website of the company. So it's very tough to find local employers.
It's also true that many local employers don't even list job vacancies on their own website as it is often quite a challenge for them to upload this information to their own website. This makes the whole process even harder for you as a job hunter to find the live job vacancies that are available at local employers.
To begin with, you first need to identify local employer websites. Start with the usual sources including Google, the Chamber of Commerce and other locally focused business directories. Look through the employers who are based right on your doorstep and take a look through their website to see if you can find any jobs that they are currently recruiting for.
Unfortunately this is quite a time consuming and laborious activity as employers don't make it easy for job hunters to find the jobs that are available. That's why Tendo Jobs exists, to connect the dots and get people talking to each other. Thankfully for you as a job hunter, any employer who is using the Tendo Jobs Embeddable Branded Careers Pages technology, their job vacancies are automatically listed on Tendo Jobs to make life as easy as possible for you to be alerted when relevant vacancies become available.
Online Job Boards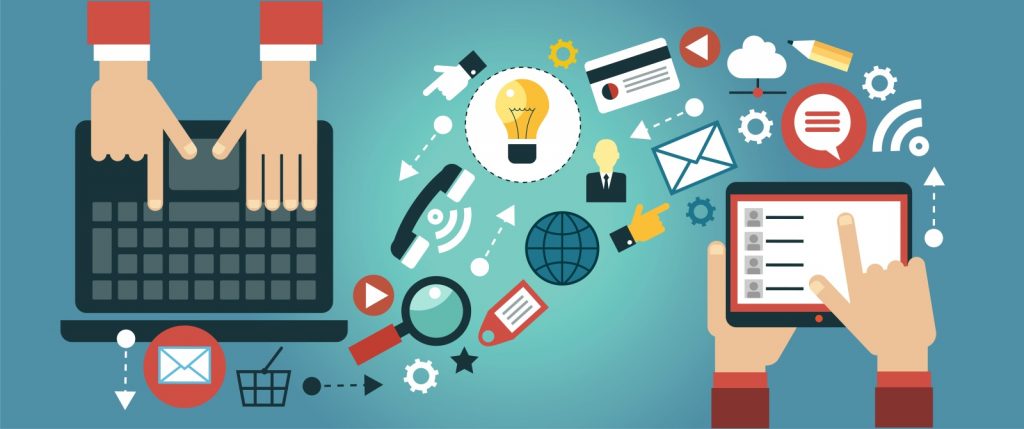 As you will no doubt be aware, there are seemingly millions of online job boards from large multi-purpose job boards down to the smaller niche industry specific job boards. Often in many instances, with a single company owning hundreds of the same or similar job boards which just makes life even more confusing for you as a job hunter as you are browsing through the same jobs on different websites which isn't clear. Take a look through the typical online job boards, just search for "Jobs" on Google and you'll be presented with millions of results which lists many job boards to browse through.
What you will soon notice, if you haven't already, is that online job boards are often full of non-descript jobs with no salary information, no company information, no specific location information and no useful information about the job either. This is because many online job boards are full of jobs posted by recruitment agencies, often with no quality control in place to check that the jobs being posted even exist in the first place. This ultimately leaves you as a job hunter trawling through endless generic jobs randomly applying for vacancies on a whim with the hope that something eventually comes through. This is quite a time consuming process in itself, particularly when you read around with everyone telling you to write a unique CV and covering letter for every job you are applying for. Sorry, but life is just too short to be doing things like this. It's time to be selective and only apply direct.
The top tip when looking through online job boards would be to only apply for jobs that are posted by end employers and not recruitment agencies. Often recruitment agencies will simply take your CV then fire it out to hundreds of employers on their databases and see if anyone is remotely interested in talking to you. This isn't an effective method of job hunting, so don't waste too much time doing this.
Thankfully on Tendo Jobs, we make sure that every single employer that is registered with us is a valid employer and is not a recruitment agency and we also manually review every job that is posted for quality purposes to ensure that the jobs being listed are actually available. Applying direct to employers is one of the most efficient ways of finding a job, so be selective about who you apply to and through what sources. Typical online job boards are full of a lot of junk which you have to trawl through, so start using better tools for your job hunting such as Tendo Jobs where you can Follow your favourite employers in the area to be alerted when they post relevant vacancies.
Recruitment Agencies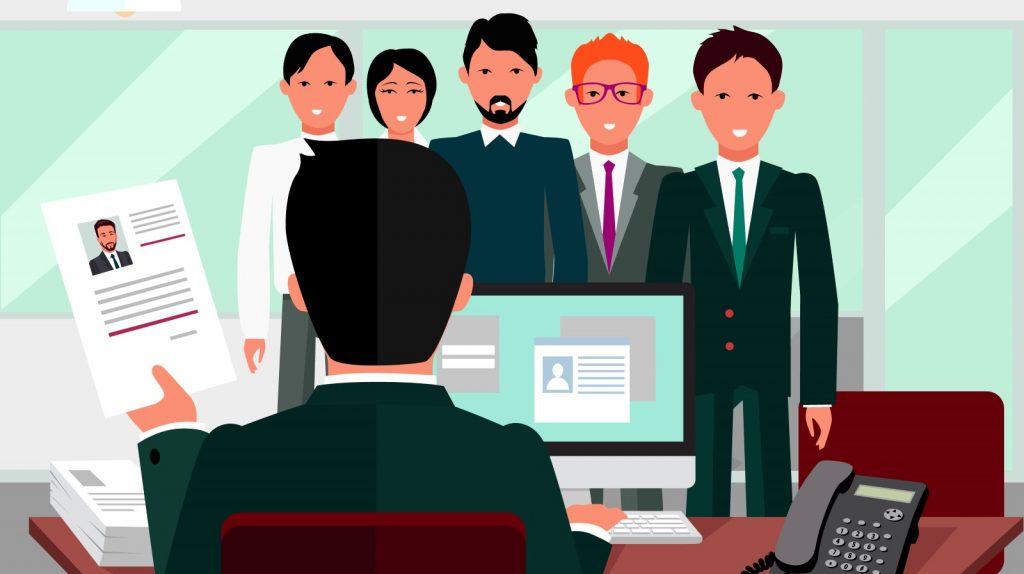 Following on from the advice around how typical online job boards function, often with the majority of jobs advertised being from recruitment agencies and not employers. This means that when you apply for vacancies through the large online job boards, you often end up in the hands of a recruiter. This is not a good situation to be in for you as a job hunter. Did you know that a typical recruitment agency ends up taking between 15% – 45% of you annual salary as a 'finder's fee'. This is a fee that is charged to the employer for finding you as a new member of staff for the company. Let's put that into perspective, if an employer has a budget of £30,000 for a job, if they have to pay the lower end of 15% of the annual salary as a finder's fee, that means that the recruitment agency takes £4,500 of the salary and you as the job hunter are left with only £25,500. Imagine what you could do with an extra £4,500 if you went direct to the employer and found the vacancy instead of through a recruitment agency.
Recruitment agencies have got a bad name from both job hunters and employers, and often for good reason. There are so many bad practise that many recruitment agencies work on that the entire job hunting and recruitment process is simply broken.
When looking for a job, go direct to the end employer. Not only will you likely end up with a higher salary as a result, but you'll likely also save hours of time dealing with silly questions and judgemental recruitment agencies trying to send o you a job interview that clearly isn't suitable for your needs.
Sector Specific Websites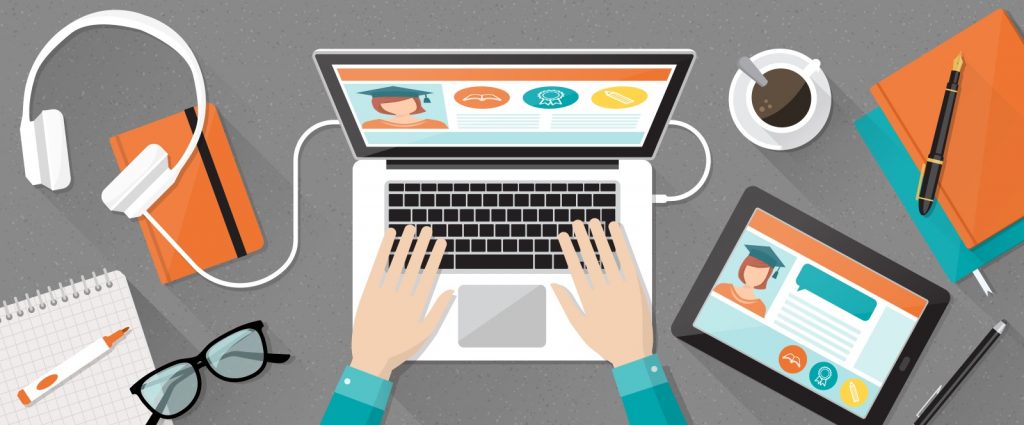 Within most industries there are websites that exist that list job vacancies from your industry. Not the type of "Jobs in Industry X" type websites which are often just smaller niche websites operated by the large job boards. Instead, industry specific websites that just happen to list job vacancies that are available. Whenever industry you are in, try and figure out what the official publications are or websites are that exist. Take a look at a few potential employers to see what type of content they are posting on their social media channels. Often this will give you an idea of what the official websites are in this industry. This is to say that a single employer may fall into many different industries in the sense of recruitment, particularly if they are a technology company with many staff leaning towards technology focused websites and other non-technology staff likely leaning towards the main industry of the business.
It is true that often jobs may not be posted on these websites as they often charge employers a set fee for advertising the job vacancies which many employers are simply not prepared to do. So try and find a list of employers on the website and view their websites directly to see what job vacancies they have available. It's a time consuming process to run through this although it will mean that you can view the vacancies that are being advertised directly from employers instead of going through third parties to find work.
Newspapers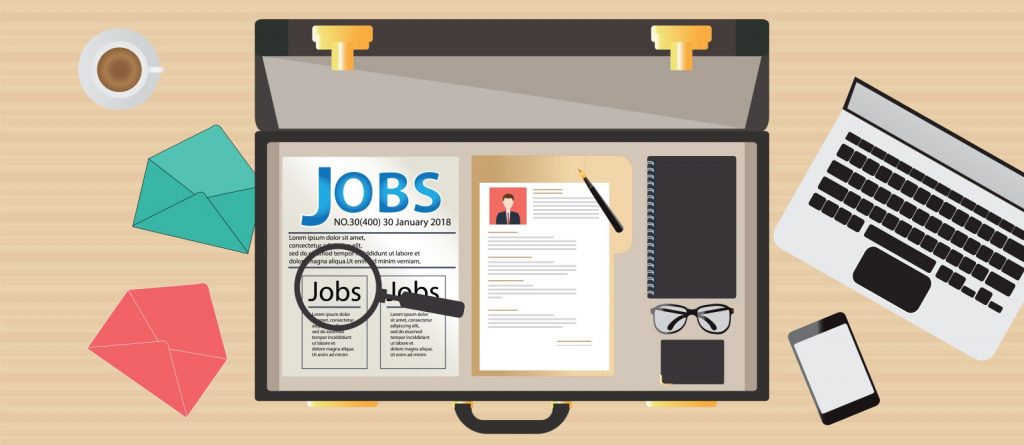 You would think that in the day and age of the internet that job advertisements in newspapers was long gone. Unfortunately not, at least not for now. There are many very traditional employers out there who still use newspaper job advertisements as a way to attract applicants to their job vacancies. Often your local newspaper will have a specific day of the week which it focuses on local jobs, so be sure to keep an eye on what is posted here and view their website for more information.
Jobcentre and Universal Job Match

The governments approach to helping people find work isn't that efficient unfortunately. Back in the day, the Job Centre would list hundreds of local jobs on those small postcards that were stuck on a wall, remember those? Showing your age if you do! Unfortunately these days the Jobcentre has primarily turned into a benefits processing system rather than helping people find work. The government's answer to this was to create the Universal Job Match website. And unfortunately this isn't much better.
The Universal Job Match website works by pulling in data from many of the large online job boards that have been mentioned earlier and aggregating all of this information under a single portal. The concept sounds great, until you realise that this is essentially taking many bad systems and combining them into one giant horrible system that helps no-one.
Take a look at these sources, but don't hold your hope up. Same rules apply as before, if you are looking for a job, then apply directly with an employer who is listed on one of these websites and not through a recruitment agency as you will have a better experience.
Careers Fairs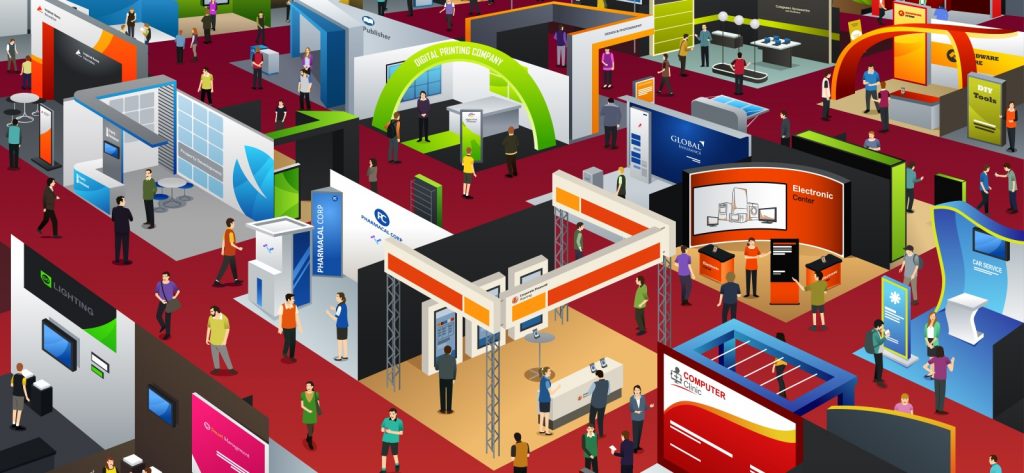 Check your local college, universities, government and job centre websites and local newspapers both online and offline. When any careers fairs are happening in your local town, you will be the first to know about these. Careers fairs are a great way of bringing both employers and job hunters together to fill vacancies so keep an eye on what is happening in your local area. Generally speaking, you'll probably have 1-2 careers fairs in your local area per year which isn't a huge amount so don't miss out on what is happening.
Social Media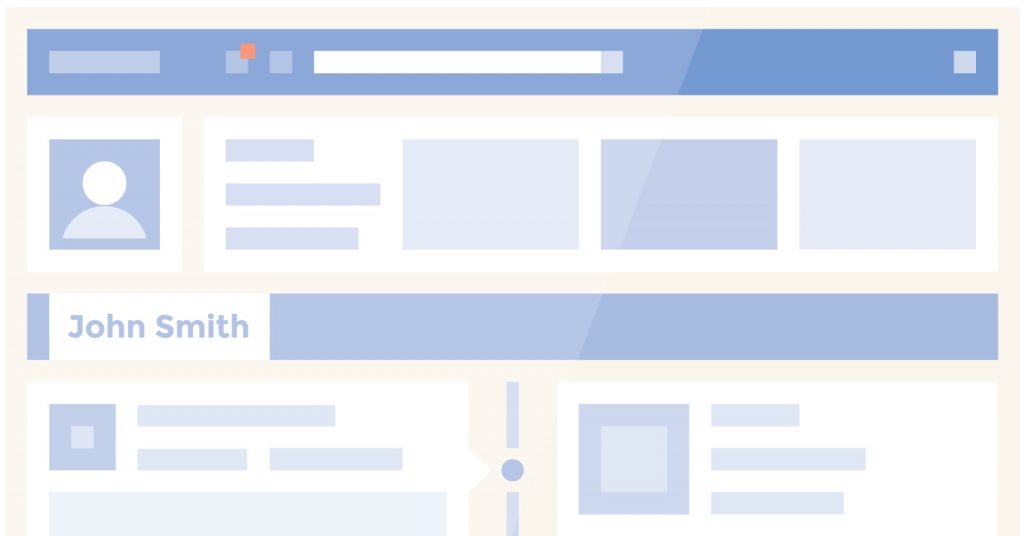 Social media can be a great way of finding out about what jobs are available in your local area. Once you have identified the local companies you are interested in working for, be sure to follow them on their social media channels so you can be aware of what vacancies they have available. Why not use the search facilities on the social media platforms to search for relevant jobs in your area too, you'd be surprised at what you can find with a well targeted search.
Networking & Personal Contacts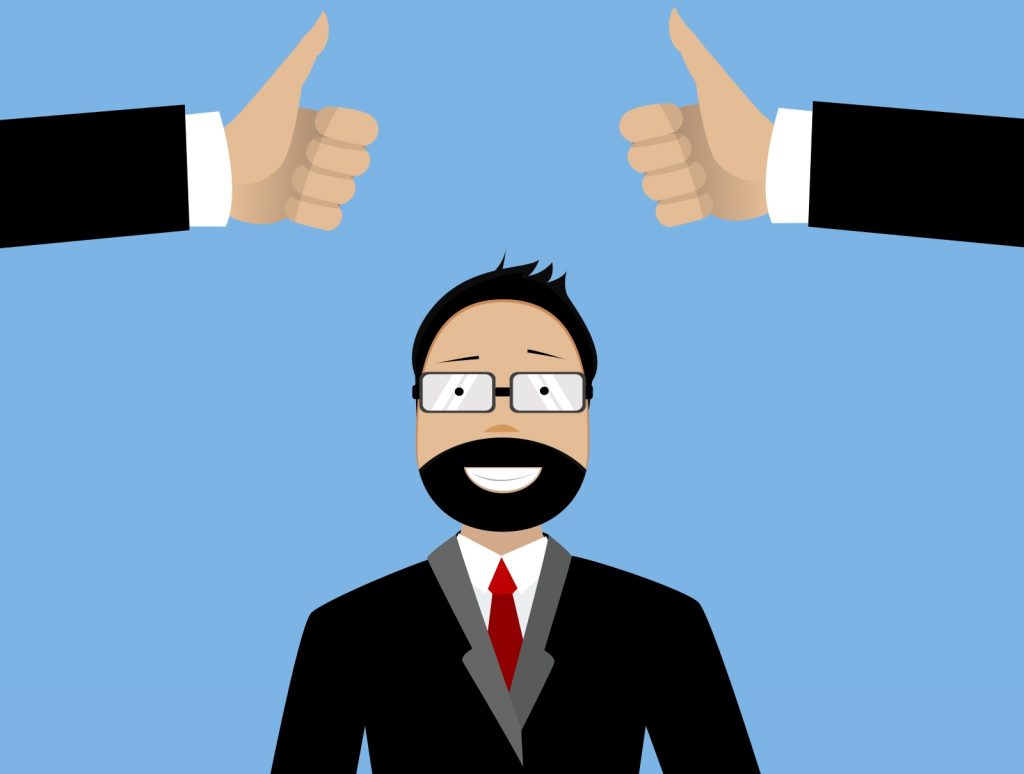 I'm sure you've heard the phrase, "It's not what you know it's who you know". Unfortunately there is truth to this statement, particularly when looking to find a job. Ask around your friends, colleagues and relatives if they know of anywhere that is currently recruiting for your skill sets.
Get involved with local community groups that are happening within your area that are about your areas of interest and expertise. Take a look on the website Meetup.com which will allow you to find some of the local groups that are taking place and get involved. You'd be surprised how a passing conversation with someone can turn into a job opportunity further down the line.
Be Specific When Searching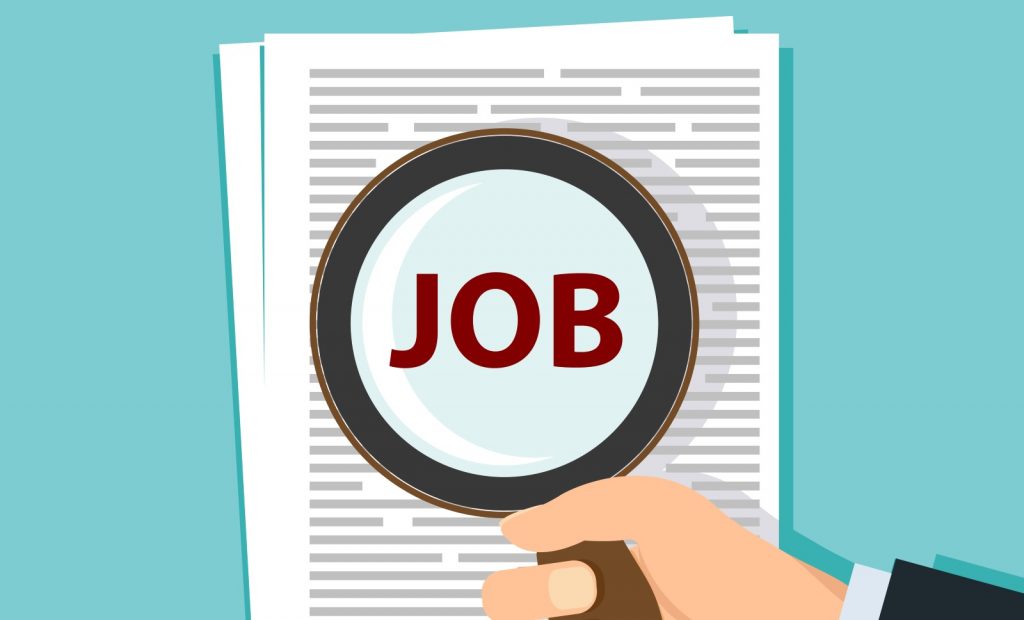 Instead of just searching for "Jobs" when you are looking around online, be specific about what exactly you're looking for. The more specific you can be, the higher your chances are for finding something exactly suited to your needs. Google is an extremely sophisticated search engine that is designed to identify relevant websites for very specific searches. Looking for a graduate scheme, then why not search for things like "Manufacturing Graduate Scheme in Manchester" for example.
Be Aware of Scams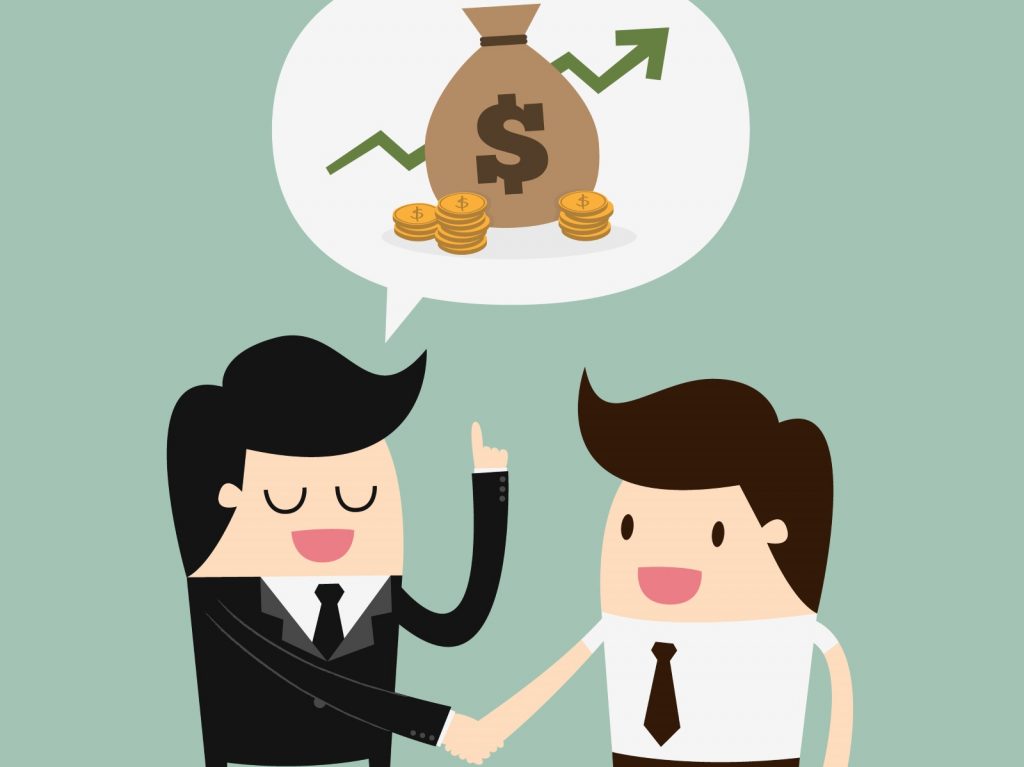 It's a sad world we live in when this has to be listed, although it's true that there are many scam jobs out these trying to trick job hunters into signing up to a self-employed business setup or other exploitative scheme which isn't truly a job. Be very cautious when applying for jobs and make sure that the employer has their own website, they are a genuine business and they have real jobs available.
Thankfully when you apply for job vacancies listed on Tendo Jobs we've done all the hard work for you in this area as we have strict quality controls to ensure the site is populated with real employers and real jobs only.
Speculative Enquiries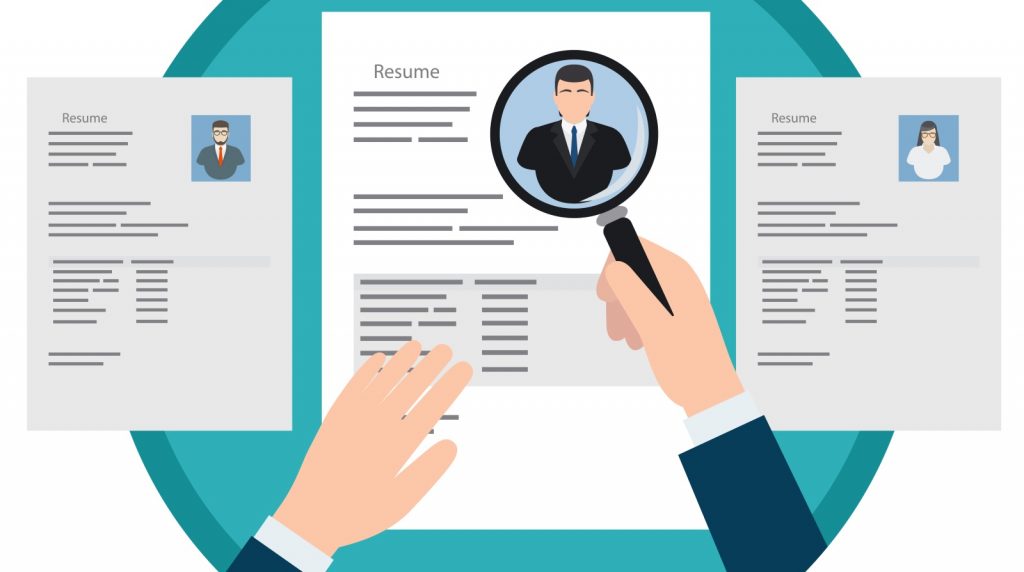 Sending your CV through to employers speculatively is often a waste of time. For many employers, they receive literally thousands of these CVs and they simply do not have the time to look through your CV and make a note for the future. Sure, in some industries, this can work wonders, in most though, you're wasting your time.
While this can show willing, often not only are you wasting your time sending your CV out all over the place, but you are wasting the time of the employer who often just bins these types of emails. Instead, focus your energies on finding the job vacancies that are currently available and do you upmost at applying for these vacancies.
Use Tendo Jobs!

We've built Tendo Jobs to help you as a job hunter be as efficient as possible when hunting for jobs. Once you're registered you can then personalise your Jobs Feed by Following counties, towns, searches and companies so that the instant a job job vacancy is added to the site that is relevant for yourself you will be alerted.
The more you are following the higher your chances are of finding your next vacancy. We have employers registering on the platform on a regular basis along with jobs being posted all the time in every industry you can imagine. Use Tendo Jobs as an additional resource in your job hunting process to find your next perfect vacancy.